See what's new at TTR
Dear Clients and Friends,
The TTR service has been supporting hundreds of professionals by providing value added data and information on Spanish and Portuguese-speaking markets.
Some of the top benefits of using our intelligence service include:
Competitive Intelligence;
Identifying new deals;
Reaching the right people;
Raising capital;
Accessing deals and top players;
Daily alerts;
TTR keeps getting better. We are grateful to our subscribers for valuable feedback which helps us improve every day. In this "What's New" email we are delighted to share  our latest developments!
Please keep sending your suggestions to feedback@TTRecord.com
NEW Proprietary Intelligence
TTR Radar now provides you exclusive proprietary intelligence that will help you find new business opportunities and increase your deal origination.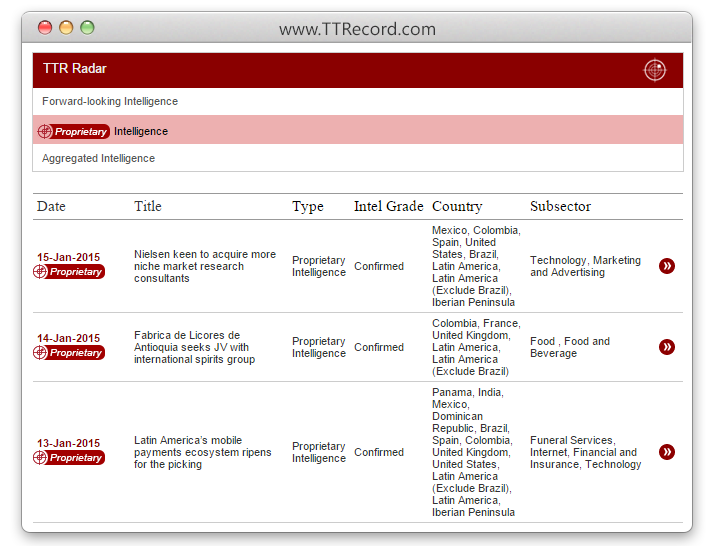 NEW Real-time Alerts
Anticipate market movements with TTR's real-time email Alerts. Stay abreast of deals and intelligence by sector, geography or asset class with customizable alerts.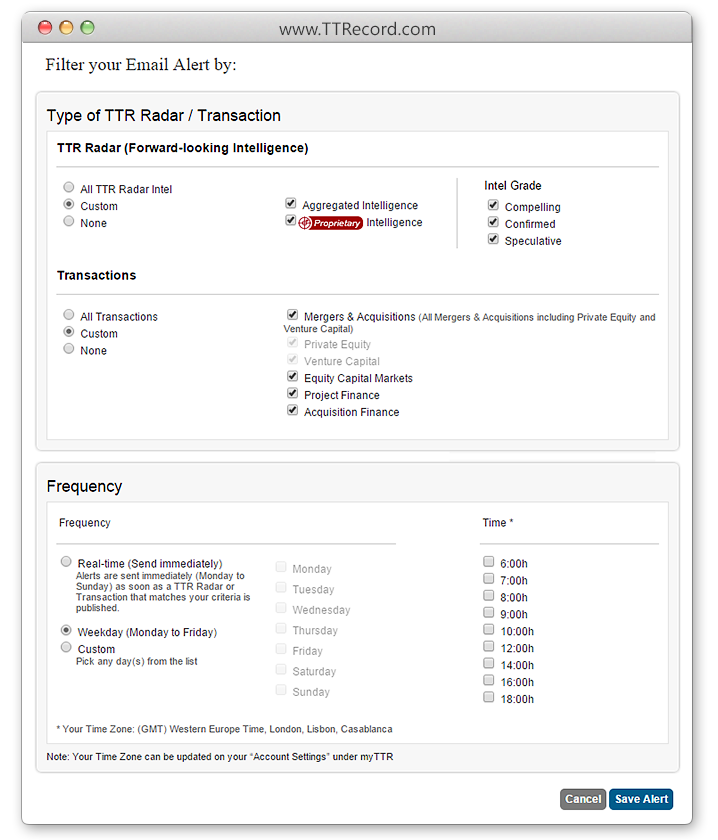 NEW Private Equity Search Engine
You can now search through thousands of Private Equity deals, their financial data and the advisors involved.
NEW Venture Capital Search Engine
We have also developed a new search engine focused exclusively on Venture Capital deals.
NEW Transaction Multiples Generator
One of the most requested developments has now been implemented! Finding out deal multiples only takes a couple of seconds, with our new Multiples Calculator!

New Mobile Version
Check out the new mobile version of TTRecord.com!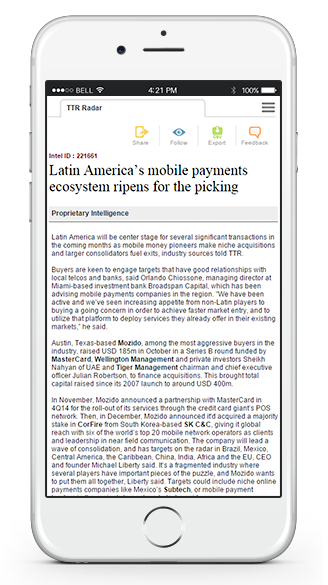 Brand New Dashboard
You can now see a detailed overview of each transactional market.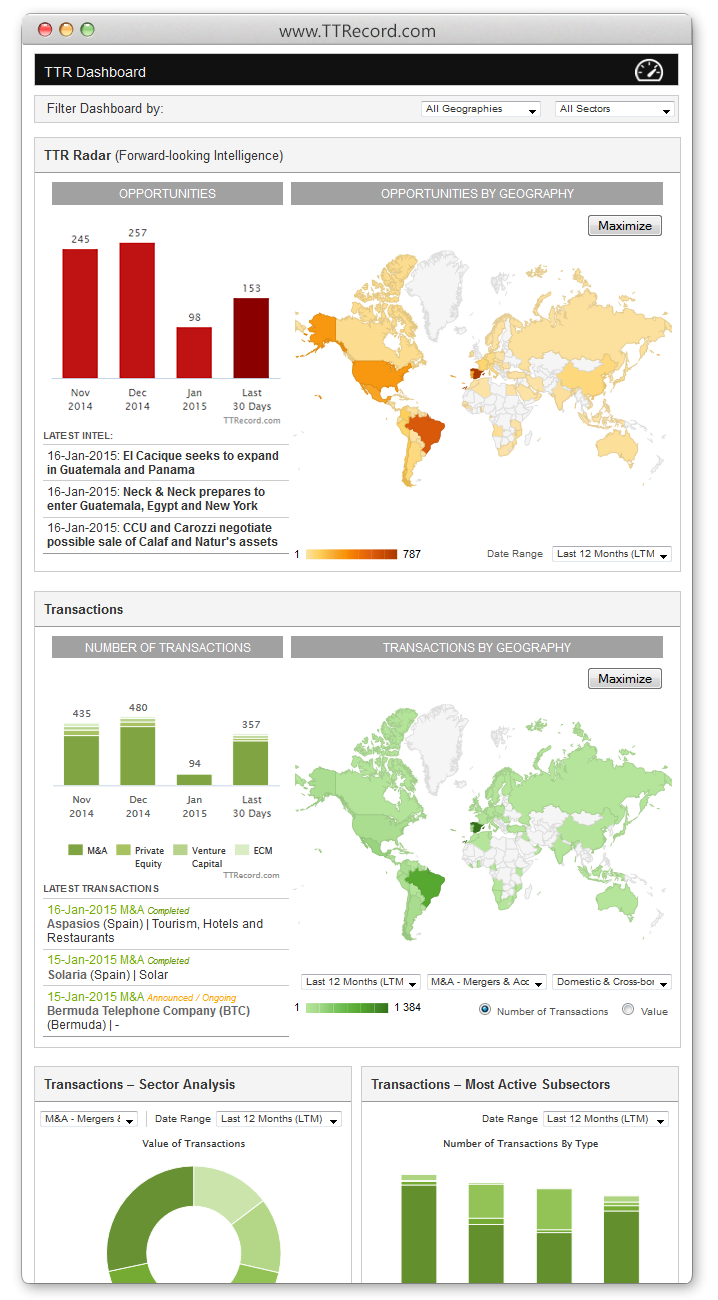 And much more:
Copyright 2015 © ZUVINOVA. All rights reserved.