Grow your business in Latin America using TTR's forward-looking intelligence, deals database and corporate and people profiles. Put yourself on the leading edge of the Latin American corporate finance market with TTR.
Anticipate opportunities with TTR Radar Intel
You need to know what's happening on the ground, whether your goal is to grow across Latin America, or in a specific country like Mexico or Brazil. You need to know what trends are underway, what industries are growing and why. TTR's forward-looking intelligence is the best source to keep you in the know.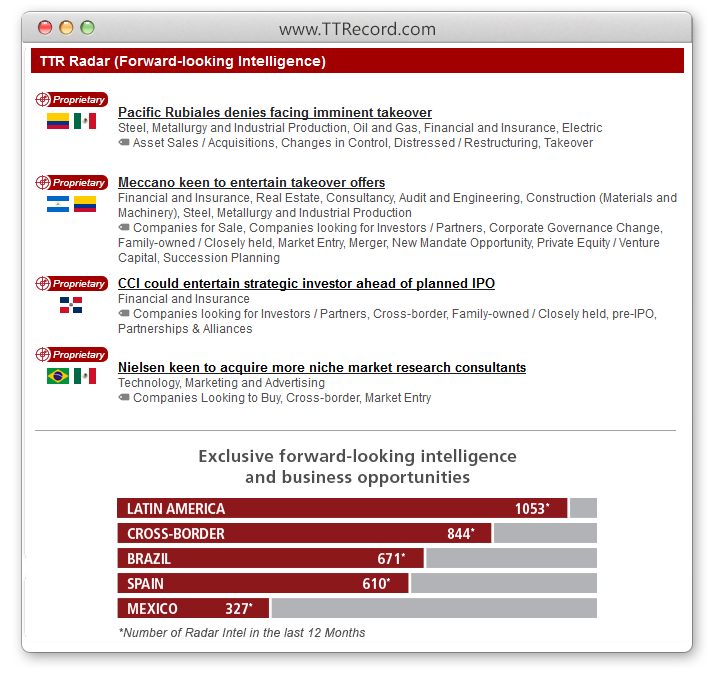 Track critical events in real time
Whether you are looking for the next big deal mandate, or simply considering entering a new market, be the first to know about opportunities in each sector of interest. Get event-driven business development leads before the news breaks with real-time alerts. Land new mandates with TTR's early-stage intelligence.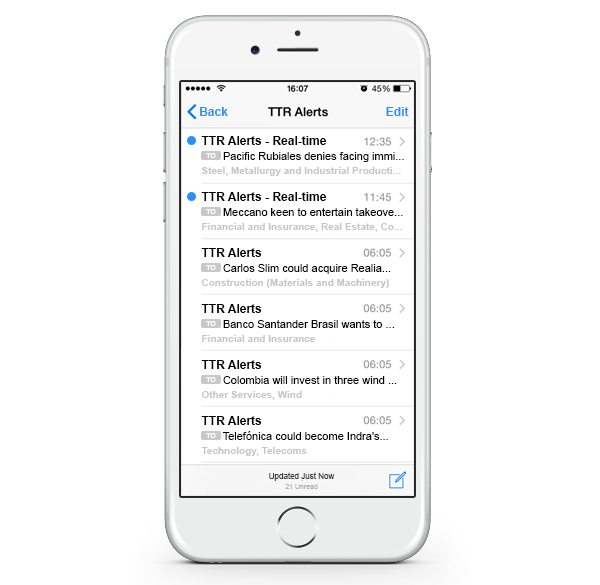 Find key contacts by market
You want to know who the dealmakers are in each market and which clients they've advised. You want to know who the top players are in each market and easily review their transactional history and access contact information. TTR's People database allows you to find and contact the most important dealmakers in Latin America with a few clicks.



Know where you stand in the market
If you are already in the market, you need to know your position vis-à-vis your competitors, which firms are in play and those likely to compete for contracts. TTR has the data and intel to drive your business.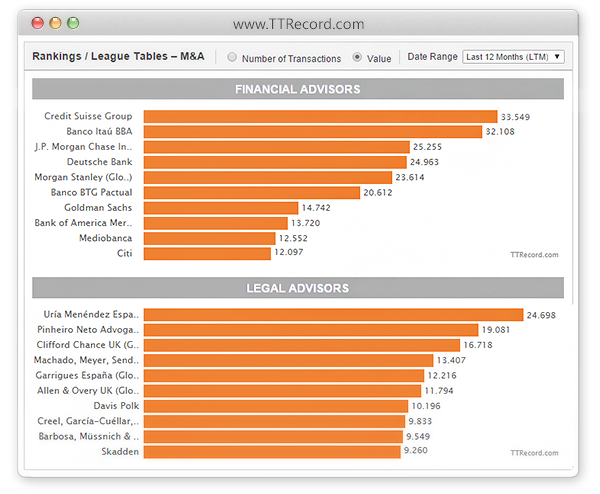 Copyright 2015 © ZUVINOVA. All rights reserved.